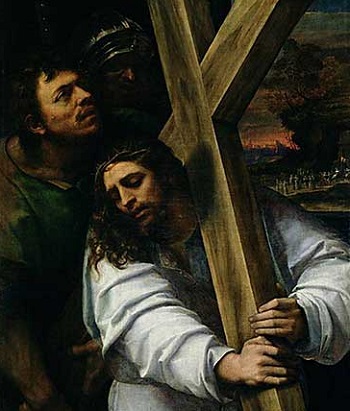 As we go through our beginning of the year reviews of our past sermon series', this week we look at suffering.
When we look at the promises given to the followers of Christ: we are promised suffering, trials, and tribulations. We are told to 'take up our cross' and follow Him. Christ lived and died as an example of this surrender, and we are called to the same, putting to death the old nature, sacrificing ourselves to a life of obedience to God's will.
We often struggle in times of suffering, but these can be times to refocus and re-examine. What is it we are putting our hope in? What is it we are struggling to let go of? Instead of trying to find escape from suffering, we should pause and see what He intends.

The Challenge of Suffering
[ 46:07 | 42.22 MB ]
Play Now
|
Play in Popup
|
Download
(31)